Drift Bowl Set (small) (2)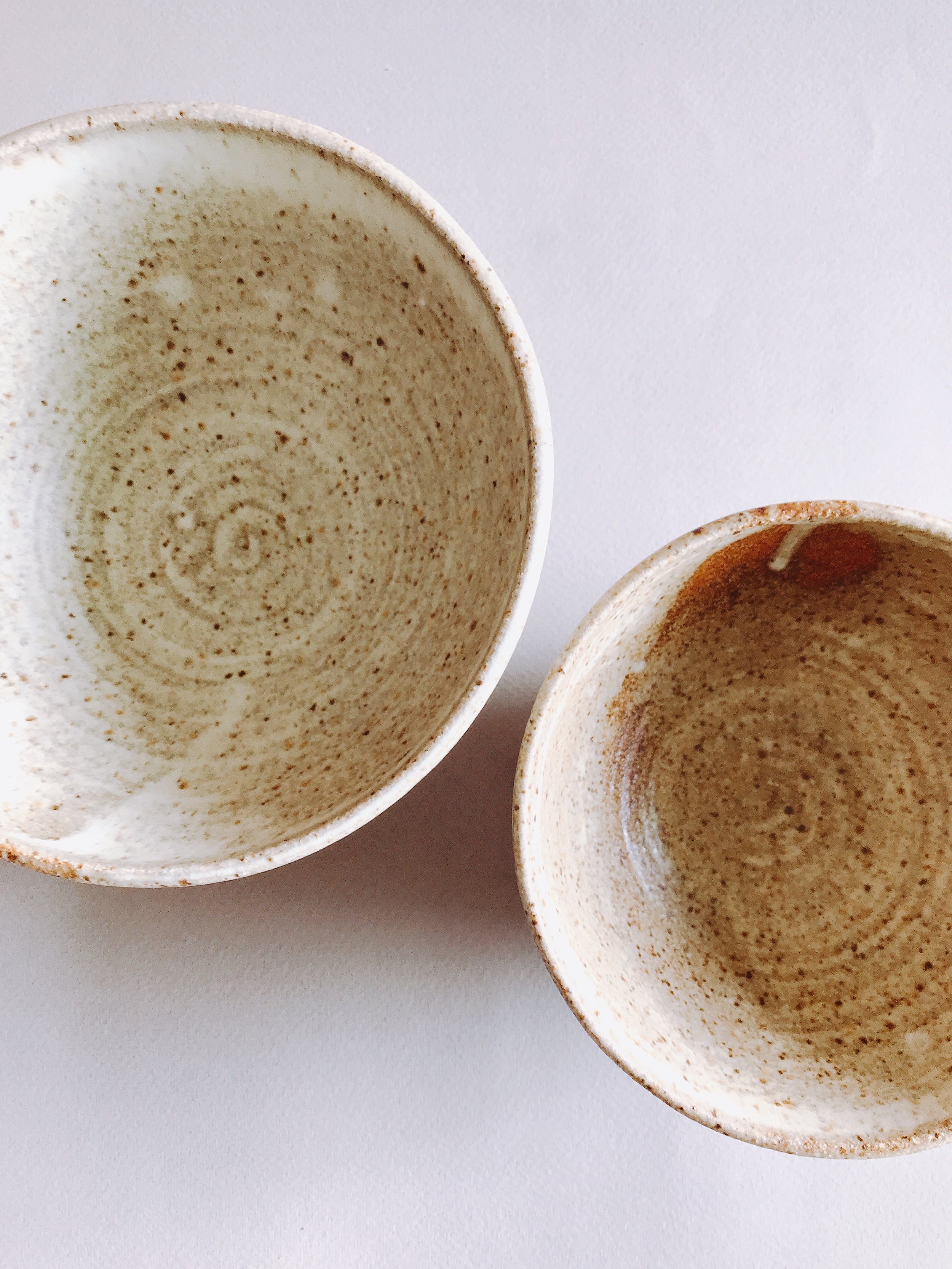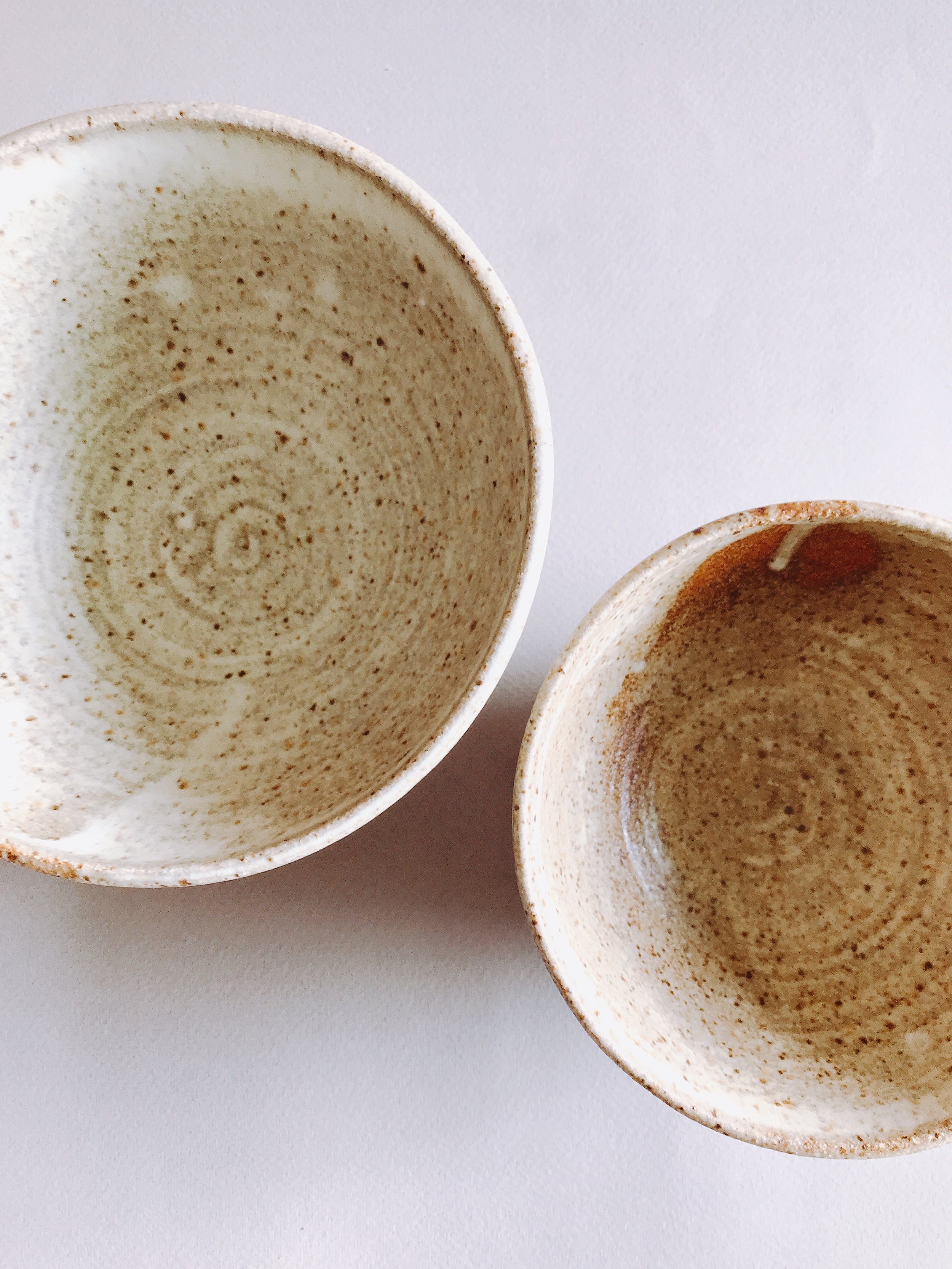 Drift Bowl Set (small) (2)
Stoneware.
Valeria Leininger is inspired by South American art and the 70s. All pieces are hand thrown by Valeria in the San Gabriel foothills. Each form with the Val stamp is a one of kind creation.
Due to the handmade nature, each piece will vary slightly in size and glaze.
Love serving bowls in three different shapes and sizes. Perfect for your dinner table.
Large: 6.0w x 3.25t
Small: 5.0w x 2.75t